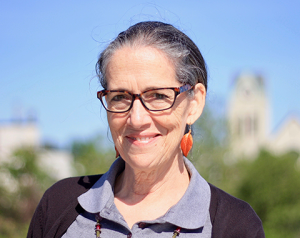 June, July, and August I'll be serving as the Writer-in-Residence! Tuesdays at Woods, Thursday at Nanini. Call either branch for an appointment.
And I'm excited about these upcoming workshops!
* Haiku / Senryu on 6/14 at Arivaca and 6/15 at Woods Library
* Build a Better Tucson  6/21 Joel D. Valdez Main Library and 7/12 at Mission Library, 3 to 4pm, all ages
* My family / Your Family, Mi Familia / Tu Familia, 7/1 at Woods Library, all ages!
* Writing from Image Thursday, July 13, 2-4pm, Nanini Library, teens and adults
* Surrealistic Found Poems at MegaMania!!, 3- 4pm, July 15, Pima Community College – Downtown Campus CC254, teens
* Don't Fear the Blank Page Wednesday, July 19 at 11am, Oro Valley Public Library, call for registration and appointment
* I Remember, July 22, 12-2pm Eckstrom-Columbus Library
* Writing in the Garden, 7/29, 8-9:30am, Pio Decimo Garden
*Journaling in the Garden, 8/5, 8-10am Tucson Village Farm
*One Seed, Found Poems, 8/9, 4:30-5:30pm, El Rio
*Dreaming! 8/19, 2-3pm, Woods Memorial Library
*One Seed, Found Poems, 8/22, 3:30-4:30, Flowing Wells Library
*Gratitude, 9/9, 1-2pm Quincy Douglas Library
*One Seed, Found Poems, 9/12, Noon-1pm, Main Library
*One Seed, Found Poems, 9/15, 4-5pm, Mission Library
*One Seed, Found Poems, 9/20, 2-3pm, River Library
*Writing for Children, Sept 26, 10:30am-12:30pm. Suggested pre-work and registration will be available through the Dusenberry-River Library
*Feature Writing, October 7, Suggested pre-work and registration will be available through Kirk-Bear Canyon
*Writing from Image, October 11, 1-3pm, Himmel Park Library
*Publishing, Nov. 4, 10:30am-12:30pm, Murphy-Wilmot Library
* Publishing, Nov. 9, 4-6pm, Quincy Douglas
*Art Inspired Writing, Nov. 12, 2-4pm at Joel D. Valdez Main Library, with a field trip to Tucson Museum of Art